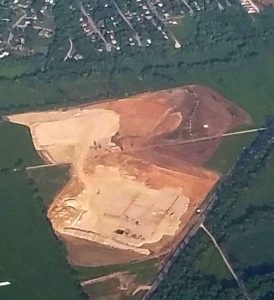 From high in the sky, we get a glimpse of the progress on Quaker Windows & Doors' new Eldon, Missouri campus.
It may be hard to tell from this elevation but there is some definite progress being made as the construction teams have finally been able to start pouring the footings after all of the rain lately.
We are anxiously looking at a completion date of Spring 2020 for this new 200,000 sq.ft. facility.