As the weather begins to finally show some signs of the coming Spring, it is nice to open the windows and let the warm breeze flow throughout your home. Unfortunately, when you have children, these open windows can pose a serious health risk.  Studies show that while window fall injuries can happen year round, the majority happen during the Spring and Summer due to nicer weather. Each year in the US, window falls account for approximately 12 deaths and more than 5,000 injuries to children ten and younger. That's why it is important to consider several factors in regards to putting safety first when it comes to kids and windows.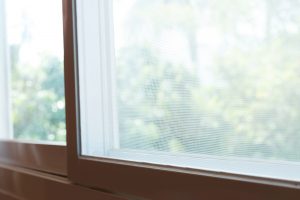 Window Screens
Window Screens can give a false sense of security, however, in 80% of window falls, the screen had been present.  While a screen is designed to keep bugs out, when pressure or weight is applied from a child on the inside, the screen can easily fall out, resulting in the child falling thru the window. Screens are neither designed or intended to keep children from falling out of windows and should therefore not be expected to do so.
Windows in Bedrooms and Play Areas
Young children in particular are not only extremely curious, but simultaneously fearless.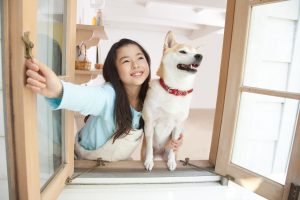 They love to look outside and see the world around them. As such, they should never be left unattended near any open windows. If a window does need to be open for ventilation, open them from the top whenever possible.
Additionally, keeping furniture , or anything a child can use to climb, away from windows, can help prevent a fall as well. Teaching children to play a safe distance away from the windows (i.e. at least two large steps away rule) can also help in preventing any sort of running, jumping, or innocent playing from ending up with the child falling out of an unprotected window.
Window Protection & Safety Devices
When not in use, utilize the built-in locking mechanism on your windows. This lock can help in keeping your child from opening and falling out of the window accidentally… but it isn't a fool proof solution. Installing ASTM F2090 compliant devices designed to limit how far a window will open or window guards (with quick-release mechanisms in case of fire or other emergency) can help. These Window Operating Control Devices (WOCDs), when properly utilized. can help to prevent an accidental fall, while still allowing a crucial escape and rescue route, or egress, in case of an emergency.
Quaker Windows & Doors is committed to safety and reminds all homeowners to check local codes regarding egress and WOCDs. For more information on window safety, contact the National Safety Council or visit their website at www.nsc.org.