It may have been rainy and overcast outside on Monday, October 24th, but it was a great day to be inside at Quaker's Eldon, MO campus. More than 100 people were on hand for the grand opening of Phase II, a quarter million sq. ft addition to Quaker's original Eldon facilities.
Quaker CEO Kevin Blansett opened the afternoon event by thanking everyone for taking some time to help us mark the occasion. He then praised the many people integral to making Phase II a reality.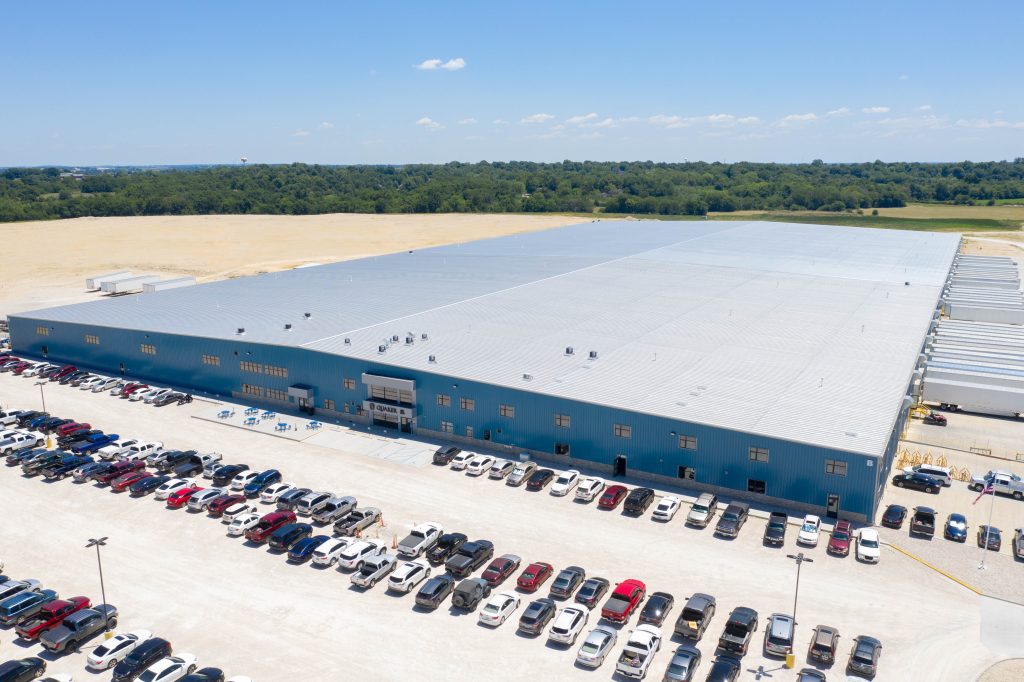 Michelle Hataway, Deputy Director of Missouri's Dept. of Economic Development, graciously spoke of Quaker's impact to Eldon and the state as a whole. Lonna Trammel and Jane Parker from Ameren Missouri were also on hand, offering congratulations, as well as presenting a check to Quaker for over $83K. The check is part of Ameren's BizSavers Program which offers monetary incentives to businesses who implement energy-efficiency within their facilities.
The group was then relocated to an area inside of the new facilities to witness Quaker's ownership team and board members perform the official ribbon-cutting in front of the beautiful new glass automation lines. Afterwards, many of the attendees took a short tour of Quaker's new plant and saw several of the new production lines in action.
Huge thanks to the local dignitaries, state officials, and business representatives who were there to celebrate Eldon Phase II.  Now, we start looking ahead to Eldon Phase III. Stay tuned.